Eleanor Cater
CFNZ
8 September 2020
It never fails to surprise me where people's passions lie, and everyone is different in terms of what lights their fire. For me it's education, helping people to access opportunities for a fulfilling life; for others it's environment, arts, culture, health, sports, heritage, youth development, social services, and more.
Undoubtedly all of these are important to create and to sustain a great society here in Aotearoa.

I've realised through our work that everyone has their hot button, their unique focus where they would channel their resources locally if they could choose to. I enjoy hearing about what sets people's heart and soul alight, more often than not originating from early experiences in life.
Professional advisors we work with also tell us having giving conversations in estate planning are some of the most satisfying areas of their work. Many people love the idea of leaving a lasting legacy for the world with a gift in their will, which can be all the more impactful if it can give back for many generations to come through an endowment fund.
We were honoured this week for Wills Month to tell some of the stories of the generous people we work with in a special supplement in national and local newspapers. It's a real honour and a privilege to tell giving stories; what touches people's hearts and souls and how they want to leave a lasting impact on the world.
As one generous giver said to me "I don't particularly want my name up in lights, but if my story helps encourage others to give, then I'm prepared to be a bit uncomfortable with that".
Thank you to you all. Aroha.
See the special 2020 Generosity Storybook publication here and consider the possibilities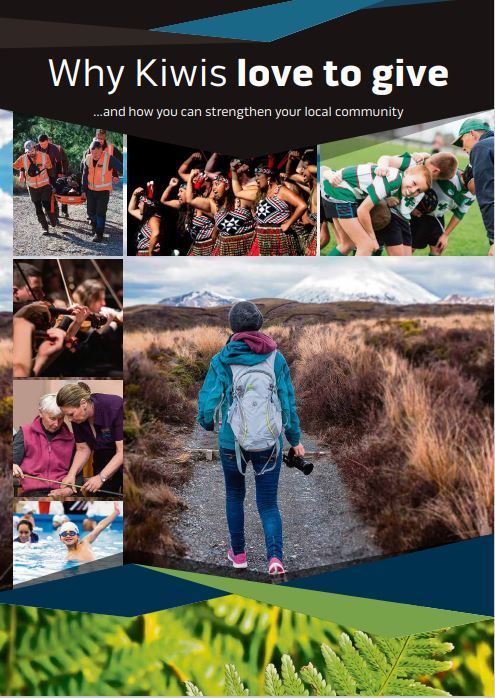 Thank you to The Governor General of NZ, The Tindall Foundation, Craigs Investment Partners, Philanthropy NZ, The NZ Law Society, TVNZ and MediaWorks for supporting our work for September Wills Month.