Her Excellency, The Rt Hon Dame Cindy Kiro, Governor General of New Zealand
Words from Her Excellency's speech 'Celebrating Community Philanthropy'
2 March 2023
Government House, Wellington
Rau rangatira mā, e huihui nei, tēnei aku mihi nui ki a koutou. Nau mai haere mai ki Te Whare Kawana o Te Whanganui-a-Tara. Kia ora tātou katoa.
It's my great pleasure to welcome you all to Government House Wellington this evening. I'd like to specifically acknowledge: Raymond Key, Board Chair of Community Foundations of New Zealand; Lori Luke, Deputy Chair; Ranei Wineera-Parai, Trustee; Dr Taku Parai, Kaumātua; Arron Perriam, Executive Director; Eleanor Cater, Membership Director.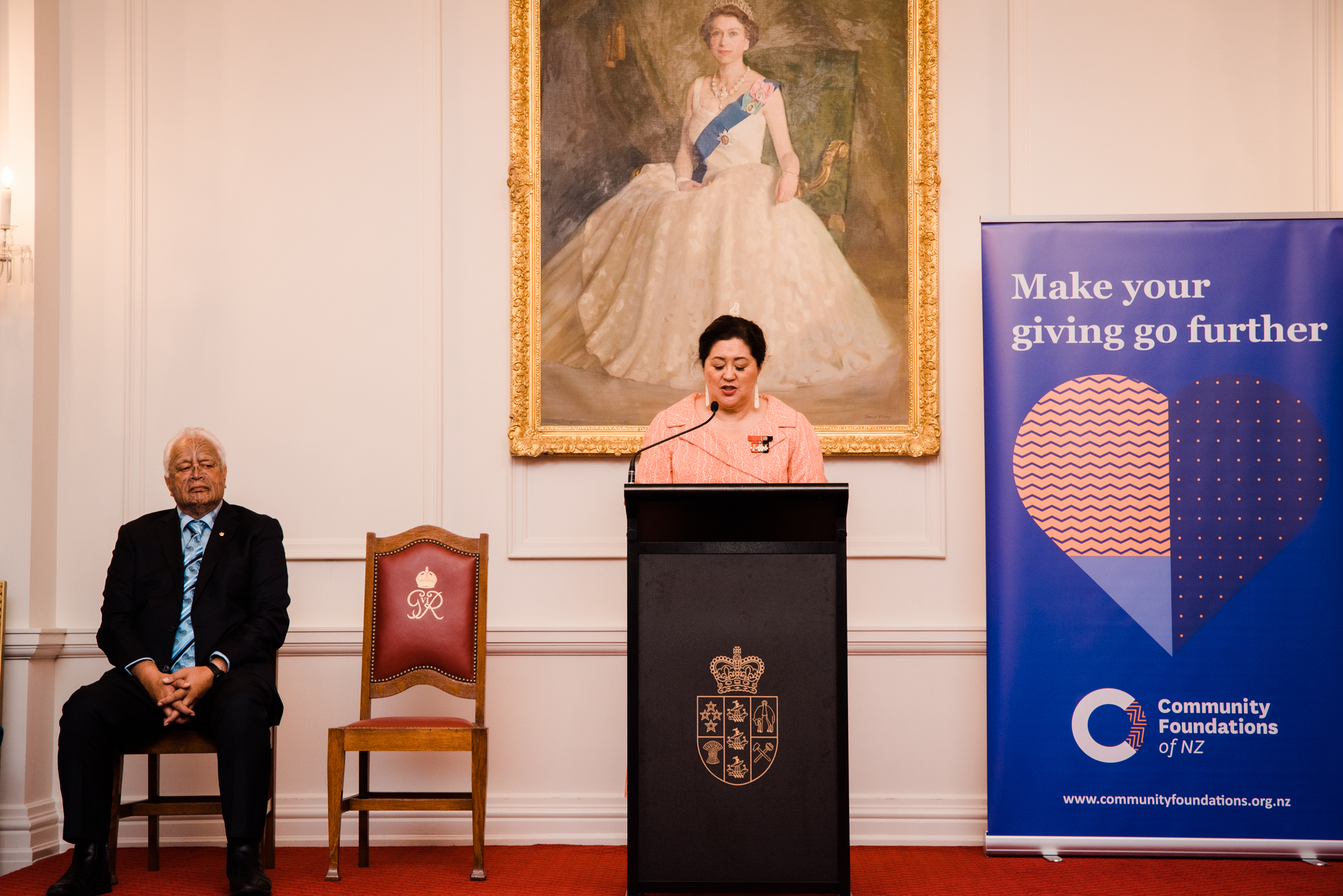 I also wish to acknowledge Amy Bowkett, Executive Officer of the Hawkes Bay Foundation, and your husband Richard, who I understand to have lost your home in Cyclone Gabrielle. Our thoughts are with you and your community at this extraordinarily difficult time. It is a testament to your own commitment to the work of the Hawkes Bay Foundation that you are with us here this evening.

As patron of Community Foundations, I'm glad to have this opportunity to acknowledge the work that you do to support New Zealanders and communities across the country.
I'd like to begin by specifically acknowledging the recent work you've done in response to the recent weather events through your emergency response funds.
Your core ethos of 'effective funding' has meant that those countless New Zealanders – seeing the devastation of the cyclone, and wishing to help – have been able to donate in a way that can be of greatest service, both in the short-term response, and the long-term recovery.
In the face of such tragedy and loss, New Zealanders' huge outpouring of solidarity and support is a heartening reminder of the essentially good and charitable spirit that underpins our society. This is something we can all be very proud of.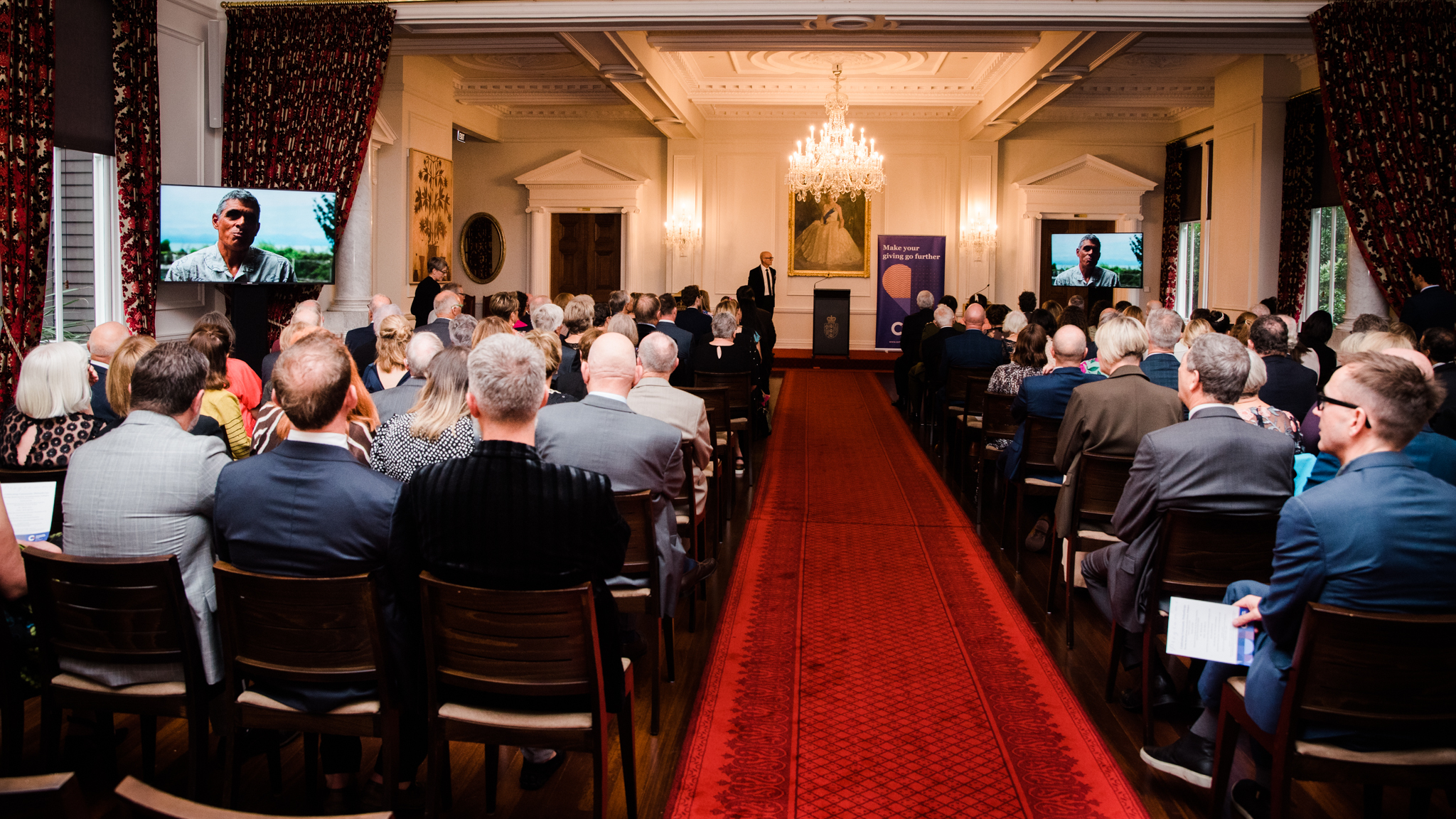 I was interested to read Eleanor's recent article in LawTalk. In it, you made the point that there seems to be something in the New Zealand psyche that means we tend to avoid conversations about money, death, and philanthropy. You also quoted the research that said the main reason people don't leave a bequest to charity in their will is because they didn't know it was an option.
Through the work of community foundations, you are helping more and more New Zealanders become aware of the possibility of giving – both in their own lifetimes and beyond. Not only that, but through your own carefully managed pooled funds, you help to increase the reach of those New Zealanders' generosity – helping it to endure for generations.
I was very moved to read the story of Peter and Nellie McNab – who we have with us here tonight. I understand that, following the death of your son Baden, you decided that a fund in Baden's honour, giving back to those things he loved, would be a fitting legacy for his life: one that would have an enduring and positive impact on the Clutha community. I wish to commend you both for your great courage and generosity – and I know there are others with similarly remarkable stories here this evening.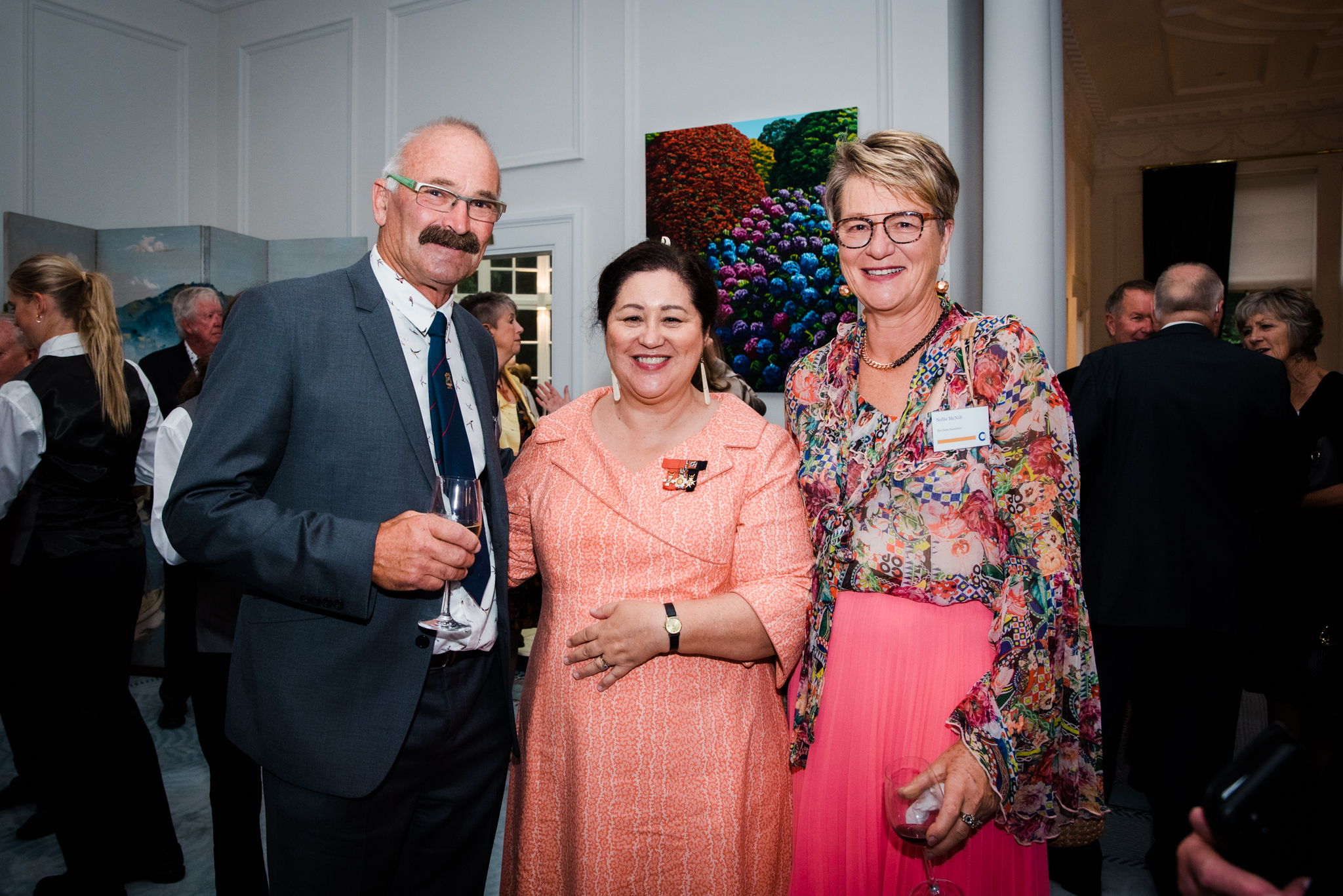 This leads to another reason community foundations work so well: because of the fundamentally community-based aspect of your model. Your advisors are part of your respective communities; you understand the particular challenges your communities face, and know where funding should be directed to achieve the greatest possible good.
St Francis of Assisi said: 'Remember that when you leave this earth, you can take with you nothing that you have received – only what you have given': words that seem to me to underpin the work and ethos of Community Foundations.
My sincere thanks, once again, for all that you do to support philanthropy in New Zealand – through both helping us to donate as best we can, and helping those in our communities who need it most.
Kia ora huihui tātou katoa.