Growing a community legacy
"Mum always said you don't live forever and you can't take it with you. Our entire family is so proud of her generosity."
Bunny Mortimer saw immense value in growing a legacy. Together with her late husband John, the determined tree conservationist created Hamilton's Taitua Arboretum over many decades.
The arboretum has an incredible collection of mature trees covering 20 hectares of open pasture, lakes and woodland gardens which are linked by a network of meandering walking paths. Bunny and John began transforming their sloping block of farmland into a woodland park in the early 1970s, each year planting seeds from their travels, having collected them from different historical sites across the world.
In 1997 the Mortimer's gifted their prized arboretum to the Hamilton City Council as a means of ensuring future generations could enjoy their life's work.
"When people came to New Zealand they used to say "if it moves shoot it, and if it grows cut it down". That was the general philosophy. Now people are starting to see the value in trees. The message is finally getting through", said Bunny.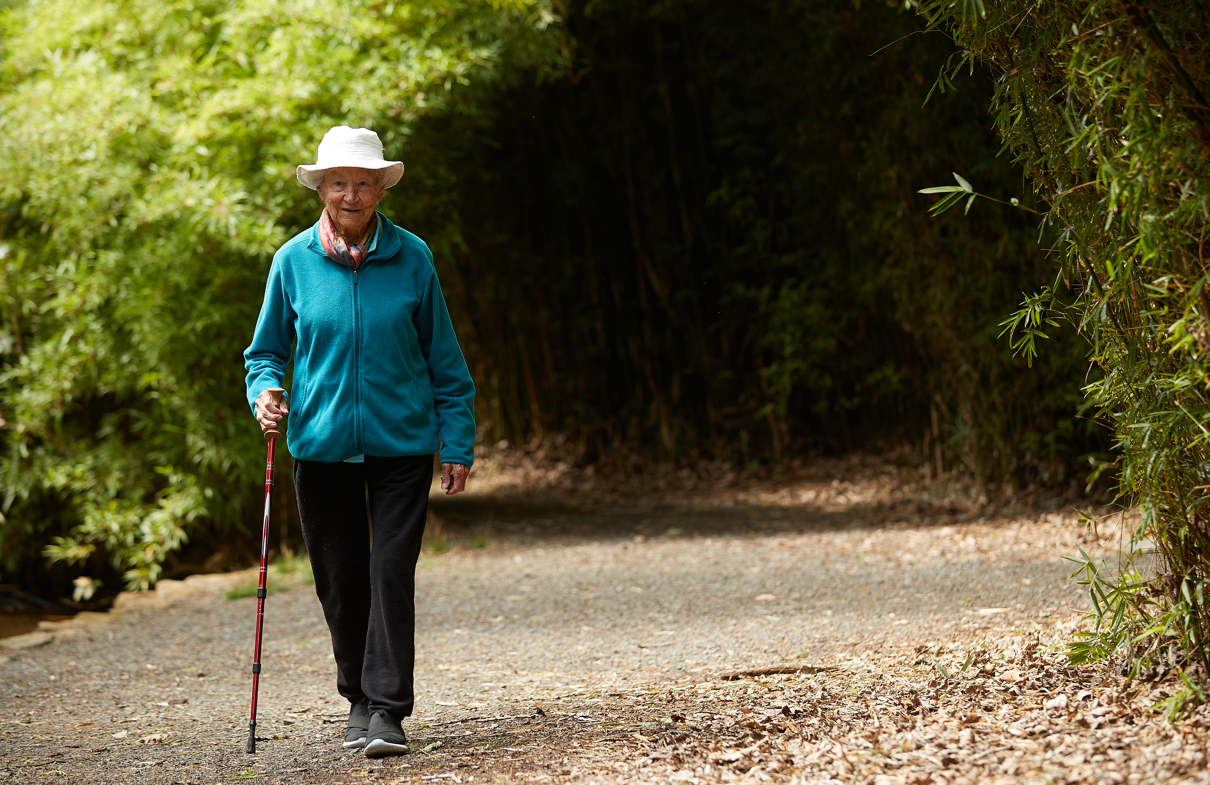 Bunny and John were also founding donors of a young Momentum Waikato Community Foundation, believing from the outset in their mission to build a new and permanent endowment fund for the region. In 2015 they entrusted their Taitua endowment fund to be cared for by Momentum Waikato and to support the arboretum, forever.

The proud Hamiltonians and dedicated environmentalists have both now passed away - John in 2018 aged 94 and then Bunny in 2021, at the age of 97.
The opening of Bunny's Will revealed a new act of generosity - she had left a gift in her Will to go to Momentum Waikato Community Foundation's general fund, to support the greatest needs of the region into the future.
Daughter Prue King says that, while her parents had nine children, they were very happy there was an extra beneficiary in their mother's Will – their beloved community. "Mum always said you don't live forever and you can't take it with you. Our entire family is so proud of her generosity."
Kua hinga te tōtara i Te Waonui a Tāne, a great totara has fallen in the forest of Tāne, but the forest and your legacy remains, forever. Rest in peace, Bunny Mortimer, thank you for the love and care you have shown for your community, which will benefit many generations to come.