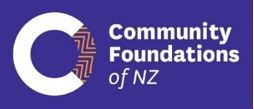 CFNZ Conference Programme 2020
Theme: 'Te Huringa tahi o ngā Hāpori - Transforming communities together'
Venue: James Cook Conference Centre, 147 The Terrace, Wellington
---


Wednesday 18th November
8:30am - Arrival and coffee
9:00am - Mihi whakatau - Dr. Taku Parai, kaumātua Ngāti Toa
Opening by Sir Stephen Tindall – vision for the Community Foundations movement
9:20am - Setting the scene for the next 2 days – CFNZ – Stacey Scott and Eleanor Cater
9:40am - Top issues for NZ and implications for Community Foundations - Adrian Orr, Governor of the Reserve Bank, Nikau Foundation Trustee (includes Q&A)
10:20am - Morning tea
10:50am - 'One Bright Idea' - 6 Community Foundations present one innovation/idea for the network (5 mins each)
11:20am - Acorn Foundation – the path to financial self-sustainability in 17 years, how did we do it? A case study including how to survive and thrive through the early years
– Bill Holland, Nicky Wilkins, Margot McCool, Lori Luke
12:40pm Lunch
1:40pm Emergency Funds and Community Foundations – what is our role?
A panel discussion and Q&A led by Kelvyn Eglinton – including Alice Montague, Amy Carter, Raymond Key, Lori Luke, Amy Bowkett
3:00pm - Break for coffee
3:30pm - 'One Bright Idea' - 6 Community Foundations present one innovation/idea for the network (5 mins each)
4:00pm - Breakout sessions
i) Bequests – best practice and global trends
– Fiona McPhee, Moceanic
ii) Building bridges to local funder collaboration
– Kelvyn Eglinton, Lori Luke, Sue McCabe
iii) Working with Professional Advisors
– Liz Koh, Margot McCool
5:15pm - Day finish
6:30pm - CFNZ Dinner – St Johns Function Centre, 5 Cable Street, Wellington
Guest Speaker: Sir Stephen Tindall
Note: dinner bookings are included in your conference fee, a cash bar will be operating.
---


Thursday 19th November

8:30am Coffee and CFNZ AGM
– guest speakers: Nicky Wilkins and Stacey Scott, reflections on the growth of CFNZ gatherings
9:00am - 2020 and future investment trends in the market - Mark Lister, Head of Private Wealth, Craigs Investment Partners
9:30am - 'One Bright Idea' - 5 Community Foundations present one innovation/idea for the network (5 mins each)
10:00am - Trust law changes and the new Trusts Act – how does it affect Community Foundations? Kimberly Lawrence, Greg Kelly Law
10:30am - Morning tea
11:00am - Deepening relationships with Māori /Iwi and why it's important to Community Foundations' work
– building on the conference session from 2019 with Marcus Akuhata-Brown, Kate Frykberg, Guy Te Kiniwe Royal and John McCarthy
12:15pm - Lunch

1:15pm - Brainstorming and networking sessions – come prepared with your ideas!
i) Different ways to give
– led by Annette Burgess and Jennifer Belmont
ii) Great ideas for marketing and comms
– led by Kerry Taggart and Alice Montague
iii) What makes an effective Community Foundation Board?
– led by Chris Milne and Lesley Jensen
2:15pm Quick break for coffee
2:30pm – Where is philanthropy and fundraising heading in the next decade? A panel discussion led by Sue McCabe, Philanthropy NZ
- Anjum Rahman Inclusive Aotearoa/Trust Waikato, Michelle Berriman FINZ, Seumas Fantham Todd Foundation, Clive Pedley Giving Architects/Te Awa Community Foundation
3:45pm - Big wrap up
4:15pm - Finish
Note that there is a special rate for delegates at the James Cook Hotel Grand Chancellor: Attendee/Group Code: 353860 - use this online booking link